How we increased organic search traffic by 27% month on month.
The business provides mobile car & commercial vehicle valeting across Kent, but with a trading address in Ashford. We had already built a single page business starter website a few years earlier, but our client wanted to rank on Google for more local towns.

We advised that to be successful it would require a multi site website where we could build location specific pages. We had also researched popular search terms and recommended a pricing page as this was a popular search.
As the starter site was built on Processwire CMS we were able to quickly develop new pages for the target locations. We then populated the pages with highly optimised content and submitted these to Google.

We routinely tracked the performance and tweaked the content and over 6 months we were able to get C.S.M's website ranking #1 for 7 local terms, 12 in the top 3, and 30 terms in top 10 positions. Within this period we were able to reach position 8 on average with the term 'mobile car valeting near me' which had a monthly search volume of 14,800 at that time.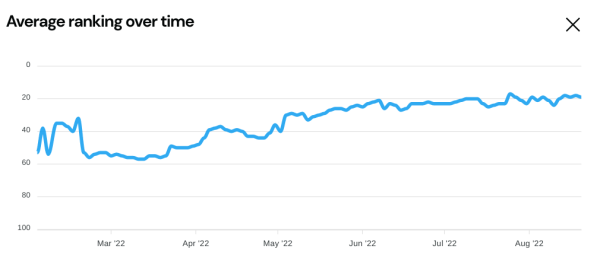 Local search results show C.S.M. appearing in the first or second organic position in the target areas.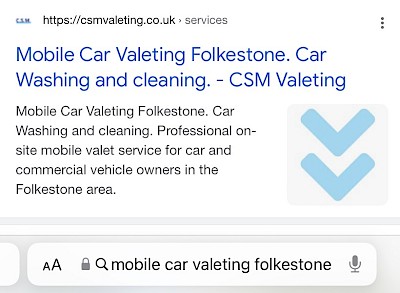 In August 22 we saw a month on month increase in organic search traffic of 27% and a significant increase in telephone enquiries. 
However, when we compare the period of the SEO project, March - August 2022 against the same period in 2019 (Pre pandemic) the gains are considerably greater.